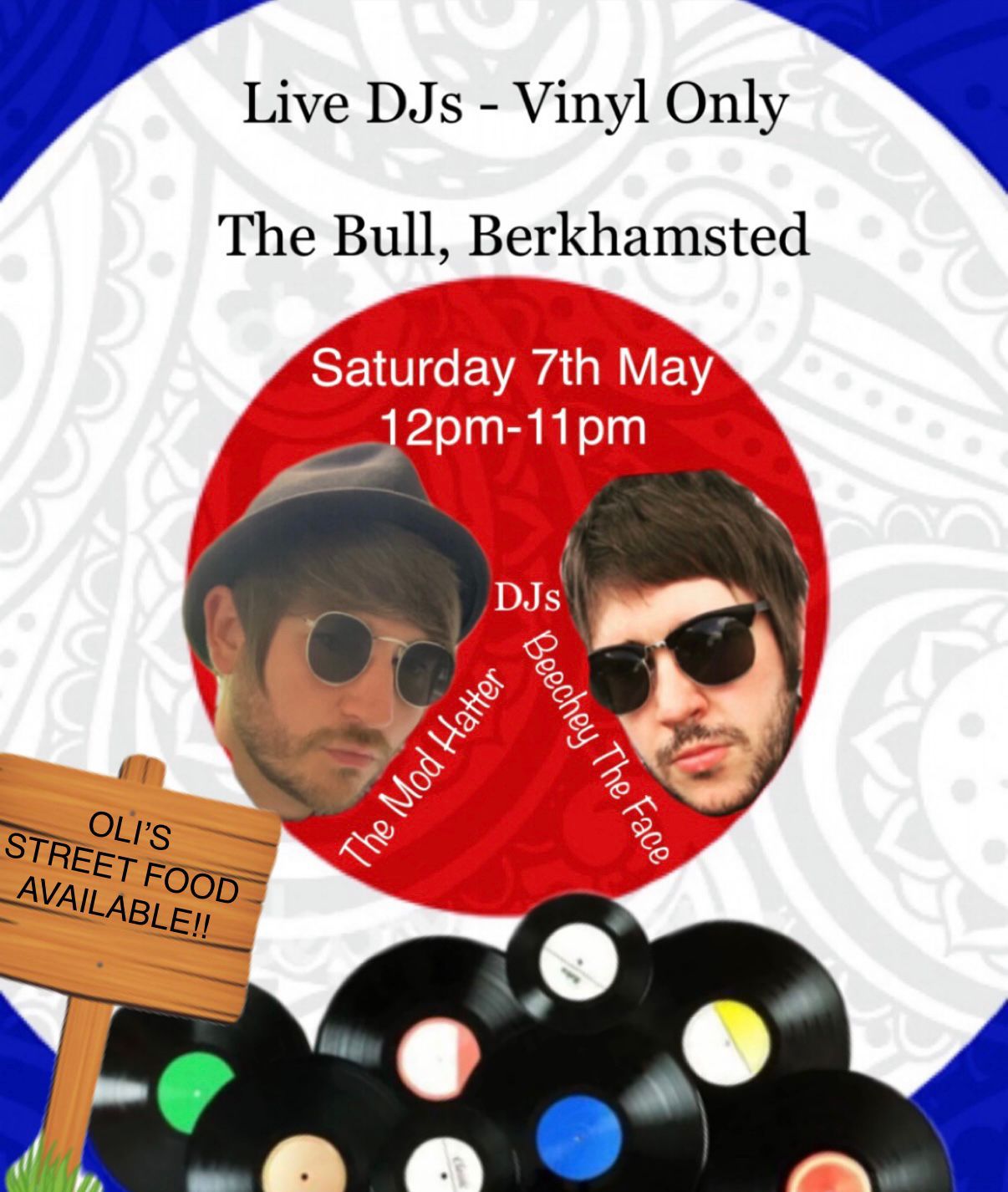 Thank you for your support.
Alan Wright
Awesome work lads, big up!
Regina Johnston
Great evening! Well done guys xx
Iain Smith
Great stuff guys. Will try to make the next one.
Pat Hansberry
Well done gents - great music and a fantastic day
John Catchpole
Well done guys, wish i could be there
The Bull Vinyl Charity Day / Night
The Bull Pub (Berkhamsted) Annual Vinyl Charity Day will be taking place on Sat 07 May 2022 from 12pm.
Due to the Covid-19 pandemic, this event has not run for a couple of years now.  After discussions, it was unanimously decided that any funds that could be raised would go directly to Hertfordshire Mind Network after we were made aware of the great work they do for mental health when one of our friends benefited from the services they deliver.
We hope that people will firstly, donate via this page and if possible, come and enjoy the event for a couple of hours.