Keith Ian Estate Agents and Hertfordshire Mind Network announce fundraising partnership!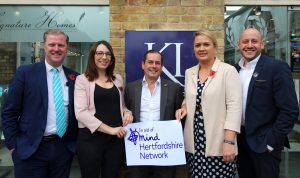 Keith Ian Estate Agents and Hertfordshire Mind Network are excited to announce the launch of their fundraising and awareness partnership.  The association between the two organisations began after staff at all three of the Keith Ian branches noticed how many of their family, friends and neighbours felt lonely or upset during the pandemic.
"We began to look for ways in which we could help. It didn't take long before we were introduced to Hertfordshire Mind Network and the impressive work they are doing in our communities" commented Ian Robertson, Managing Director.   "This is a very special and exciting partnership for us. Hertfordshire Mind Network is a charity that works tirelessly to ensure as many people as possible receive support for any mental health struggles they may have."
Established in 1990 Keith Ian enjoys strong links with local communities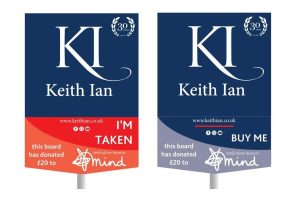 along the A10 corridor with branches in Cheshunt, Ware and Buntingford.  As part of the partnership, Keith Ian will be donating £20 to Hertfordshire Mind Network for every property board displayed outside a property.  They are also planning a series of fundraising and awareness raising events throughout the year so watch this space!
Recently s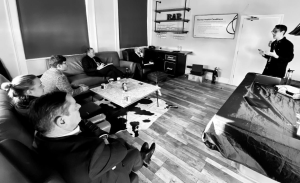 taff at Keith Ian have taken part in training around mental health awareness and support, delivered by Hertfordshire Mind Network. Staff commented on how valuable they found the training and how it led to conversations with colleagues around mental health that they hadn't had before. 
Caroline McGoohan, Fundraising & Engagement Manager at Hertfordshire Mind Network said "we are delighted to be partnering with local company, Keith Ian.  Now more than ever our essential mental services are needed by people across Hertfordshire and with support from Keith Ian we will be able to reach more people and ensure they get the support that they need during these challenging times."
All of us at Keith Ian are immensely proud to partner with Hertfordshire Mind Network. We are looking forward to helping to raise vital funds to support Hertfordshire Mind Network and our local communities.
For information on how Hertfordshire Mind Network can partner with your company please click here. 
To visit Keith Ian's website page please click here.
Posted on: 24th February 2022