Hertfordshire Mind Network has been providing innovative mental health services in the county since 1970. We are an independent local charity, federated to national Mind.
If you would like to be part of a rapidly growing mental health organisation, which is making a real difference in your local community, then please take a look at our vacancies.
We offer:
Annual leave entitlement of 25 days per year pro rata, rising in increments to a max. of 29 days after 5 years employment (plus 8 days Bank Holidays)
An additional day of leave each year for your birthday following completion of probation period.
Ongoing training relevant to your role.
An Employee Assistance Programme.
Health cover (after 6 months employment) – compensation payment for Optical, Dental, Chiropody and Therapy Treatments.
We welcome applications from all suitably-qualified candidates, irrespective of gender, disability, marital or parental status, racial, ethnic or social origin, colour, religion, belief, or sexual orientation. In addition, during the various stages of recruitment, specific measures can be taken to ensure equal opportunities for candidates with disabilities or special needs.
Hertfordshire Mind Network is committed to the Disability Confident and Mindful Employer charters. We actively recruit staff who have a lived experience of mental ill health. We recognise and value the unique combination of skills, knowledge and perspective that employing people with a lived experience, at all levels across the organisation, brings. We create an environment where the sharing of experiences and vulnerabilities to support others and create positive change is welcomed and work towards breaking down the 'them' and 'us' culture. The organisation is committed to nurturing peer relationships that allow all staff to thrive.
We are delighted to have been accredited as a Living Wage Employer, committed to ensuring fair pay for all of our staff.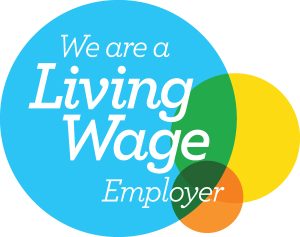 Our job opportunities
Join our team. Become part of a thriving, inspiring local charity that is committed to improving the lives of people experiencing mental ill health in Hertfordshire.
Please click on a vacancy below for more information on the job opportunity and on how to apply.
Why not also look at our volunteering opportunities, including our volunteer counselling placements.