Climbing Mt Snowdon barefoot to raise vital funds for HMN!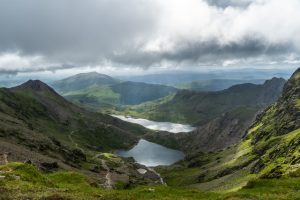 At 1,085 metres, Snowdon is Wales highest mountain and located in the beautiful Snowdonia National Park.   With stunning views and rare flora and fauna it attracts many walkers making it the third most visited attraction in Wales and a great place to complete a fundraising challenge!  When our fundraiser Luis Kramer decided to raise money and awareness for Hertfordshire Mind Network he wanted to add an extra element.  Not only is Luis going to walk up Snowdon,  he is going to do it in his barefeet!
It came as a flitting idea one day. I've been up a couple of times before and wanted to go again this year and was just thinking, what could make this more fun and challenging. We'll see about the fun part but it's certainly going to be a challenge. 
Preparing for the event
As an active person that has climbed Snowdon before Luis'  main focus for preparing for the challenge has been on getting his feet used to not wearing shoes.  To do this he has been walking around local fields barefoot in the weeks leading up to the climb to condition his feet to walking on different terrains.  Luis will be taking on the challenge on June this year and has chosen to fundraise for Hertfordshire Mind Network because he is passionate about raising awareness of mental health.
Mental health is so important, especially in this fast paced day and age. Mind have been offering help for decades to the people who need it and to raise not just money for a good cause but also to raise awareness to the importance of mental health is very important to me.
If you would like to show your support then please visit Luis' fundraising page, every penny raised will go to support people across Hertfordshire who are currently struggling with their mental health.
www.justgiving.com/fundraising/snowdonbarefoot
The barefoot revolution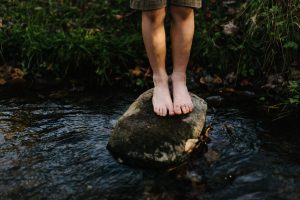 Advocates of going barefoot believe that it is much better not just for the physical health of our feet but also our emotional welbeing.  Walking barefeet means that we have to stay focused in order to be safe and that helps us keep in the moment, for some people it is a like a form of mindfulness. Whilst Luis is taking on climbing Snowdon in his barefeet, padding around in your garden or a local park to feel the sensation of earth beneath your feet can be a good place to begin and experience the benefits.
Good luck Luis!
When asked how Luis would celebrate once he had completed his challenge he said he would enjoy a nice cold frothy pint at the pub that sits at the foot of Mt.Snowdon!
We want to wish Luis all the best with his challenge and look forward to hearing how it went.  If you would like to fundraise for Hertfordshire Mind Network and would like further information on how to get started then please get in touch today.  E-mail fund[email protected] or give us a call on 0203 727 3600.
Posted on: 17th May 2022